810-653-5300
Professionally Installed! Hidden Fencing for Dogs
Simple Straight Forward Pricing! Click Here For Instant Quotes And Sale Prices
HIGH-QUALITY SAFE AND HUMANE PET CONTAINMENT LOWEST PRICE GUARANTEED!!!
Michigan Pet Owners are overpaying for Invisble Fence installation.
Save hundreds, even thousands of dollars compared to Invisible Fence®, Pet Stop, Dogwatch, Dog Guard and other systems in Michigan.
Choosing underground, invisible pet fences should not be a complicated task. Keep your Pet Safe with a hidden electric dog fence from SafeBet Hidden Fencing of Michigan. Our revolutionary system offers you peace of mind knowing where your dog is at all times. It uses a state of the art, lightweight electronic collar and an underground signal wire creating a virtual electric barrier to keep your dog from leaving the safety of your yard. We only use Heavy Duty, burial approved boundary wire with our systems. Designed to last indefinitely! Our polyethylene coated wire with a solid copper core won't disintegrate over time like our competitors' PVC can.

SafeBet Hidden Fencing of Michigan wants to fulfill all of your pet fence and containment needs. Saving Michigan pet owners hundreds, even thousands of dollars compared to Invisible Fence®, Pet Stop, Dogwatch, Dog Guard and other systems in Michigan. Our experts will help you decide exactly which system will work best for your pet, and help you decide the best configuration for your particular yard. Then we back it all up with a money back guaranty and a lifetime warranty. Your complete satisfaction and your pet's safety and well being is our #1 priority. A Safe Pet equals peace of mind for you and your family.
Angie's List Super Service Award winner 5 years Running!
"Only about 5 percent of the companies Michigan Hidden Fence Inc. competes within southeast lower Michigan are able to earn our Super Service Award," said Angie's List Founder Angie Hicks. "It's a mark of consistently great customer service"
Angie's List Super Service Award 2017 winners have met strict eligibility requirements, which include an "A" rating in overall grade, recent grade, and review period grade; the company must be in good standing with Angie's List, have a fully complete profile, pass a background check and abide by Angie's List operational guidelines.
"Thank you to all of our wonderful customers for another great year! We would also like to thank you for allowing us to protect your furry family members and for making this possible three years in a row. We are truly humbled and grateful to be able to do what we love. Our customers and their beloved animal family members are and always will be our number one priority."

Safebet Hidden Fence. We are authorized! Buy from us with confidence. Click here for more info Please read below.
"Beware of Unauthorized Resellers
Unfortunately, PetSafe products are sometimes sold by companies not authorized to do so. Goods sold by these unauthorized resellers are not purchased from PetSafe/RSC; instead, they are acquired from a host of other sources. PetSafe products sold by unauthorized resellers may have been:
Purchased on a secondary "gray" market

Damaged, defective, or used

Stolen Goods
Many websites, eBay and Amazon sellers will frequently change usernames and web addresses so they cannot be reached to solve consumer problems. Other sites simply go out of business or are non-responsive to requests.
Due to the nature of the goods sold by unauthorized resellers and their business practices, products sold by unauthorized resellers are not entitled to PetSafe warranty coverage. We are using our best efforts (including this warning) to prohibit these companies from taking advantage of consumers, but these practices still exist. We urge you to use diligence when selecting a dealer to make your purchase.
RSC is committed to consumer satisfaction. To that end, RSC cautions the consumer only buy from an authorized reseller "

Click logo to verify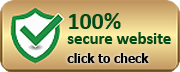 | | |
| --- | --- |
| Here at SafeBet Hidden Fencing we guaranty the lowest prices, the best customer service and highest quality installation of hidden fencing systems in the industry. Our fencing systems are the perfect solution for every size and breed of dog. Don't pay $700.00 or $1000.00 or more for similar systems. Find out how you can keep your pet safe at your home and secure in your yard and save money doing so. Visit our Fencing Packages page. Or, contact us with any questions or comments. And, be sure to take advantage of our exclusive Internet offer. | |
Serving Davison, Oakland County, and All of Southern Michigan.
Hours of Operation:
Monday - Friday
8:00 a.m. - 6:00 p.m.
Saturday
8:00 a.m.-12:00 p.m.
24-Hour Voicemail
Main Office:
810-653-5300
| | | |
| --- | --- | --- |
| | Our revolutionary pet fencing uses an electronic collar and underground signal wire creating a virtual barrier to "contain" your pet. Saving you hundred's, even thousands of dollars compared to Invisible Fence® brand, pet stop, Dogwatch, Dog Guard, and other Michigan fence dealers. | |

*Zones, Innotek, Petsafe, Invisible Fence®, Invisible fencing™, Sport Dog, and Invisible Technologies inc. are trademarks of Radio Sytems Corp.
Proudly serving DAVISON, ANN ARBOR, FLINT, BURTON, BAY CITY, SAGINAW, MIDLAND, OWOSSO, SHIAWASEE, CLIO, LAPEER, DRYDEN, METAMORA, LAKE ORION, OXFORD, LEONARD, MACOMB, ST CLAIR, CLARKSTON, WHITE LAKE, DAVISBURG, GRAND BLANC, WAYNE, FENTON, HOLLY, GOODRICH, BRANDON, ORTONVILLE, DETROIT, WEST BLOOMFIELD, WATERFORD, BLOOMFIELD HILLS, BIRMINGHAM, BEVERLY HILLS, FRANKLIN PLYMOUTH, LIVONIA, ROCHESTER HILLS, SOUTH LYON, NOVI, SOUTHFIELD, CLAWSON, TAYLOR, WESTLAND, BRIGHTON, PINCKNEY, GRASS LAKE, SWARTZ CREEK, FENTON, GRAND BLANC, BIRCH RUN, TUSCOLA COUNTY, ROMEO, WIXOM NORTH BRANCH, FLUSHING, BIRCH RUN, LENNON, LINDEN, MILFORD, MILLINGTON, COLUMBIAVILLE, GENESEE, MOUNT MORRIS, DRYDEN, DURAND, FARMINGTON HILLS, OTISVILLE, OTTER LAKE, FLUSHING, FRANKENMUTH, PLEASANT RIDGE, GREGORY, HARTLAND, HIGHLAND, HOWELL, UNIONVILLE, WALLED LAKE, WIXOM, SCIO, LIVINGSTON COUNTY, WASHTENAW COUNTY, OAKLAND COUNTY, GENESEE COUNTY, OAKLAND COUNTY, MACOMB COUNTY, ST CLAIR COUNTY, HURON COUNTY, WAYNE COUNTY, SHELBY TOWNSHIP, COMMERCE TOWNSHIP, LANSING, MICHIGAN, ALMONT, CANTON, ARMADA, WASHINGTON TOWNSHIP, BRUCE TOWNSHIP, LEONARD, NORTHVILLE, SALINE, MICHIGAN